Written by
Eric Kozlowski
on
New release of Cloud Network Operating System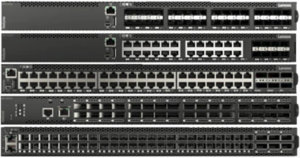 My team and I successfully shipped the latest version of CNOS (Cloud Network Operating System) this week.
I'm excited about the feature content of this release, which includes support for several key areas. Some of the features we shipped in this release include:
Added support for attaching an access list to VTY lines in the IN direction
Increased non-management VPN routing and forwarding instances (VRFs) to 64
Added Converged Enhanced Ethernet (CEE) capabilities including Priority-based Flow Control (PFC), Enhanced Transmission Selection (ETS), and Data Center Bridging Capability Exchange (DCBX) on selected platforms
Added support for 1G (SX, LX, Cu) SFP device over native 25G ports
For more technical detail have a read through the application guide or change history for this latest release.