Written by
Eric Kozlowski
on
RSA Conference expo
I got the chance to visit the RSA security conference in San Francisco recently. The expo was a lot of fun as usual, and very educational. Some of the memorable discussions I had there were a multi-factor authentication demo at the Duo booth (and a chat about their recent acquisition by Cisco). Varonis had a large booth and a nice set up, although they were at the back of Moscone. I visited Varonis to see the current demo of DatAdvantage, their product focusing on data governance and data protection which I learned a lot about during a prior software project.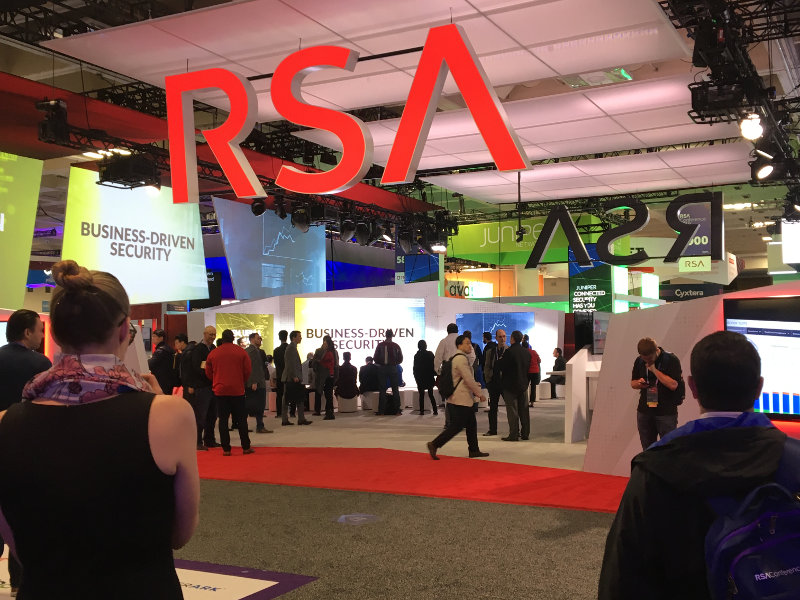 Splunk and Cisco had nicely organized, prominent booths with continual product demos that were well rehearsed and technically interesting, rather than just marketing level speeches.
In my experience, there's so much going on at these type of conference expos that drawing show attendees to your demo booth can be challenging. The two most creative things I saw to get attendees to drop in were Intel (piles of freshly baked donuts) and Avast (had an arcade style Whac-A-Mole game).