Written by
Eric Kozlowski
on
Measure What Matters
I've recently enjoyed reading the book Measure What Matters by John Doerr. I like physical books more than e-books, so I bought a used hardcopy of it and toted it around with me as I took my time learning all the content.
I spent a couple of summers in college as a software development intern at Intel (working on Java and other x86 things as part of an IEEE Floating Point research team), and so for me the stories focused on Andy Grove and Operation Crush (Intel's plan to restore themselves to market dominance) were exciting to read about.
The section on Bono's ONE Campaign Story was the other part that really resonated for me.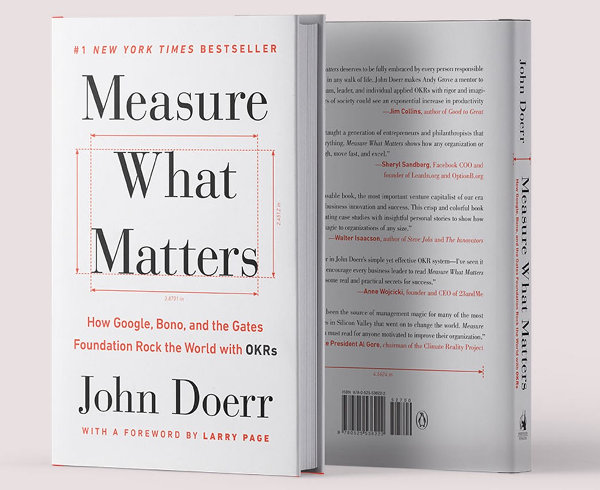 I've been part of several organizations in my career where we've utilized OKRs, but I didn't really get the big picture and value of OKRs until I spent time to absorb the real life stories from this book. If your team starts working on OKRs in the future and it becomes a chore for you, rather than something truly motivational and helpful, I'd strongly recommend this book.