Written by
Eric Kozlowski
on
Customize your Jira workflow
As part of our team's transition to Agile Scrum, I built out the feature backlog in Jira that we use to organize our work. I had done the same sort of exercise a while back to get everything into Confluence, and I found that using Jira for our software backlog was a great way to improve collaboration and idea sharing across the team. Both of these tools have been especially valuable in a team that spans multiple time zones.
One of my most valuable learning points I had while setting up Jira was that a customized workflow is very important. Every software team will have some engineering practices that are unique to them.
Jira workflow customization: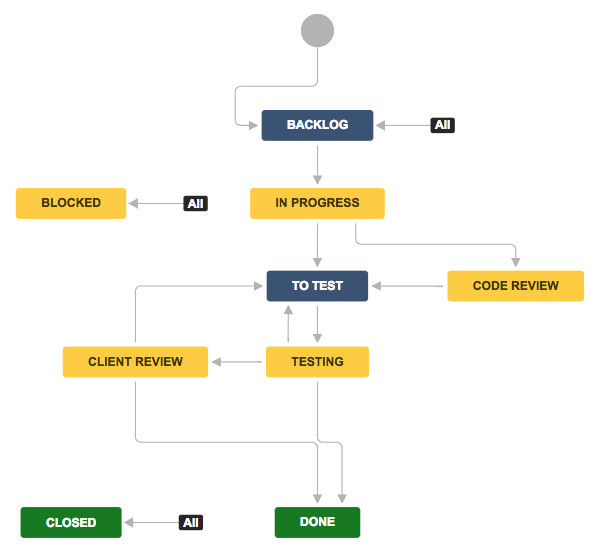 Figuring out the best way to model your own team's unique engineering practices as part of a workflow can make Jira a lot more productive for you. In my own team it was helpful to have a series of face to face technical discussions with all of the stakeholders present to figure out the workflow that best matched the team's needs.
The effort and investment to create the right Jira customization has been really helpful. I found this post on Jira workflow customization to be useful in understanding how to make it work best for different teams.