Written by
Eric Kozlowski
on
Automated shared Google calendar for teams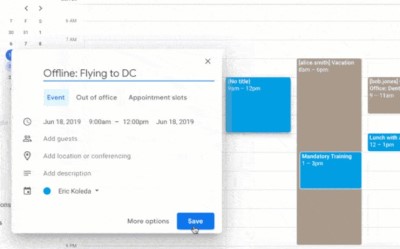 If you're in a team where everyone uses Google Workspace calendars, it's incredibly simple to set up some automation to string-match events from individual calendars and populate a shared team calendar with those events.
First make sure that you have a team calendar with permissions open to all members

There's a sample Apps Script you can grab and adopt to your needs. This uses a time-driven trigger to find events that match

Mark events on your individual calendar with one of the keywords from this line in the script:

let KEYWORDS = ['vacation', 'ooo', 'out of office', 'offline'];

Anyone in the team can now subscribe to the team calendar and have an up to date view of OOO plans.